Regular price
HK$125.00
Sale price
HK$125.00
Unit price
per
Sale
Sold out
Briefly Introduction:
 Veal Jerky for dogs are a high-quality protein source that can provide a range of health benefits for your furry friend. These cuts are made from lean, tender veal sourced from reputable suppliers and carefully prepared to ensure that they are safe and healthy for your dog to consume.
Benefit of Product:
Veal Jerky
cuts for dogs provide a range of benefits that can help support your pet's health and wellbeing. These benefits include:
High in Protein: Veal cuts are a great source of protein, which is essential for maintaining your dog's muscle mass, promoting growth and development, and supporting a healthy immune system.
Low in Fat: Lean veal cuts are low in fat, making them an ideal protein source for dogs that are overweight or prone to obesity.
Rich in Nutrients: Veal cuts are also rich in essential nutrients such as iron, zinc, and vitamin B12, which are important for maintaining healthy blood cells, promoting energy production, and supporting a healthy nervous system.
High in Protein
Low in Fat
Rich in Nutrients
100% Natural and Chemical-Free
Sourced from Reputable Suppliers
Responsibly Sourced and Produced
Safe and Healthy for Dogs to Consume
Versatile and Easy to Prepare
Guaranteed Analysis

Protein: 30%Min.
Fat: 3.5%Min.
Fiber: 0.5% Max.
Moisture: 3.3% Max.
Metabolisable Energy: 397Kcal/100g
Storage Instruction

To maintain the freshness of the contents, please store them in a cool and dry place that is away from direct sunlight. Additionally, make sure to re-seal any partially used bags.
View full details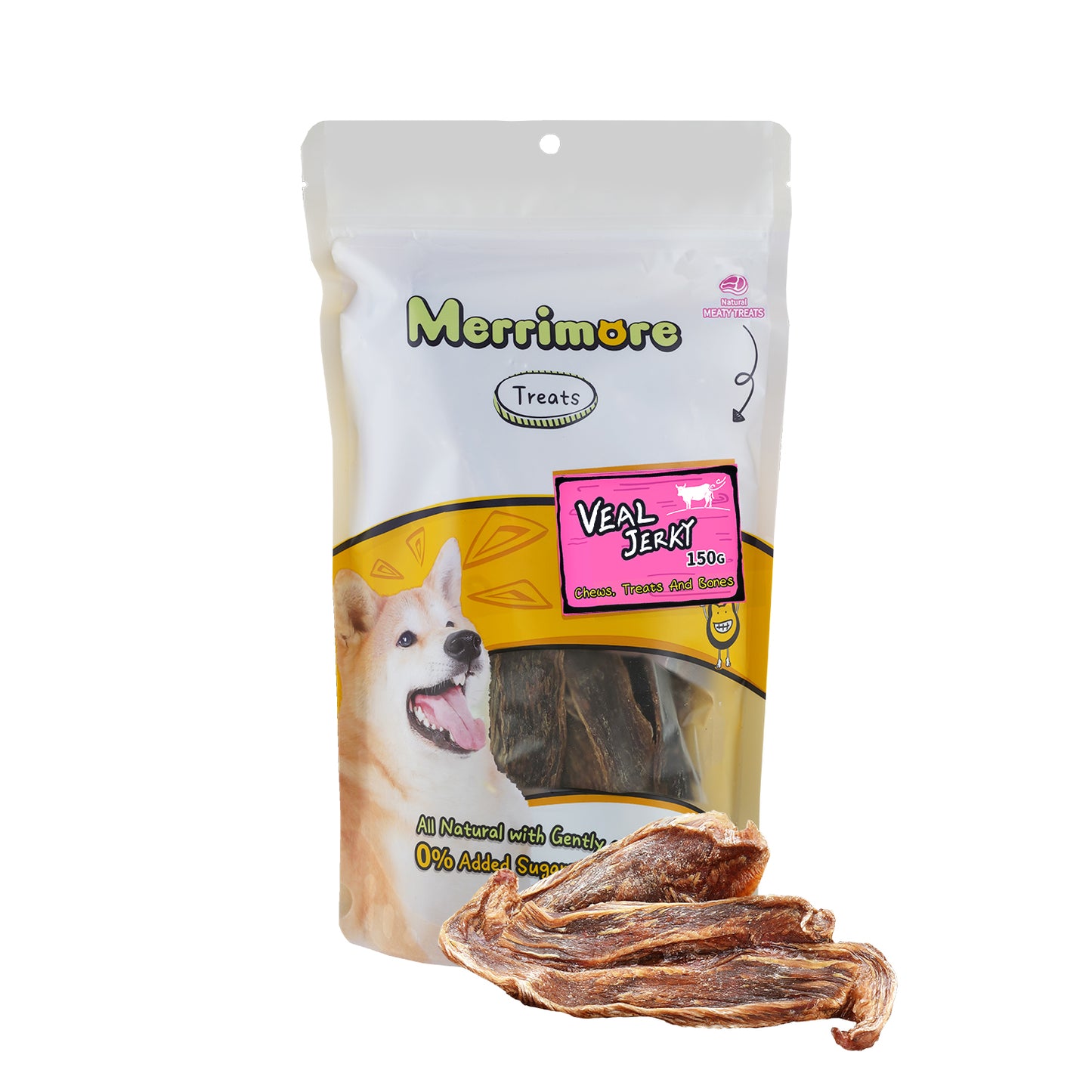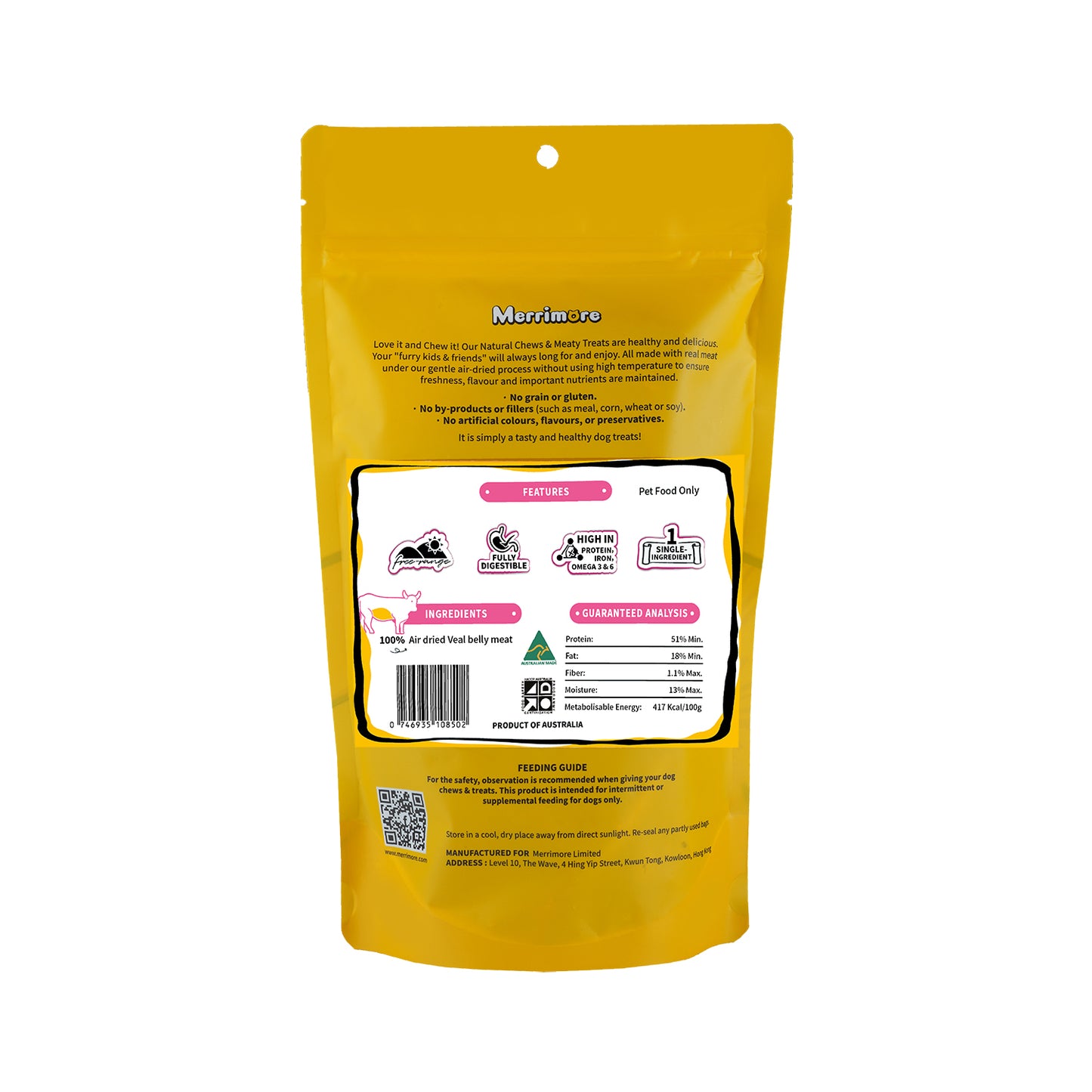 What are the benefits of feeding grass-fed veal to dogs?

Grass-fed veal is a great source of high-quality protein and essential nutrients such as B vitamins and iron. It also contains higher levels of omega-3 fatty acids, which have anti-inflammatory properties and promote healthy skin and coat.

How does feeding grass-fed veal benefit a dog's digestive health?

Grass-fed veal is free from added hormones and antibiotics that can cause digestive upset in some dogs. It is also easier to digest than grain-fed meat, making it a good option for dogs with sensitive stomachs.

How can feeding grass-fed veal to dogs promote a more sustainable and ethical food system?

By choosing grass-fed veal for your dog, you are supporting sustainable and ethical farming practices. Grass-fed farming promotes biodiversity, reduces greenhouse gas emissions, and improves animal welfare, making it a more environmentally responsible and humane option for pet owners.